About the Island
Yura! Welcome to North Stradbroke Island, affectionately known as Straddie, or Minjerribah as it is traditionally known.
About Stradbroke Island
Yura from the Quandamooka people!
The traditional custodians of this land, the Nunukul, Nughi and Goenpul clans of the Quandamooka people welcome you to Minjerribah. Their relationship with our Island dates back thousands of years, and their connection to this land, sea and country is still as strong today.
Straddie is a sub-tropical island, is located 30 km southeast of Brisbane, Queensland and it is the world's second largest sand island: about 38 km long and 11 km wide!
From endless summer adventures to awesome "whale-watching "winters, Straddie is the perfect spot for a holiday, short break or day trip.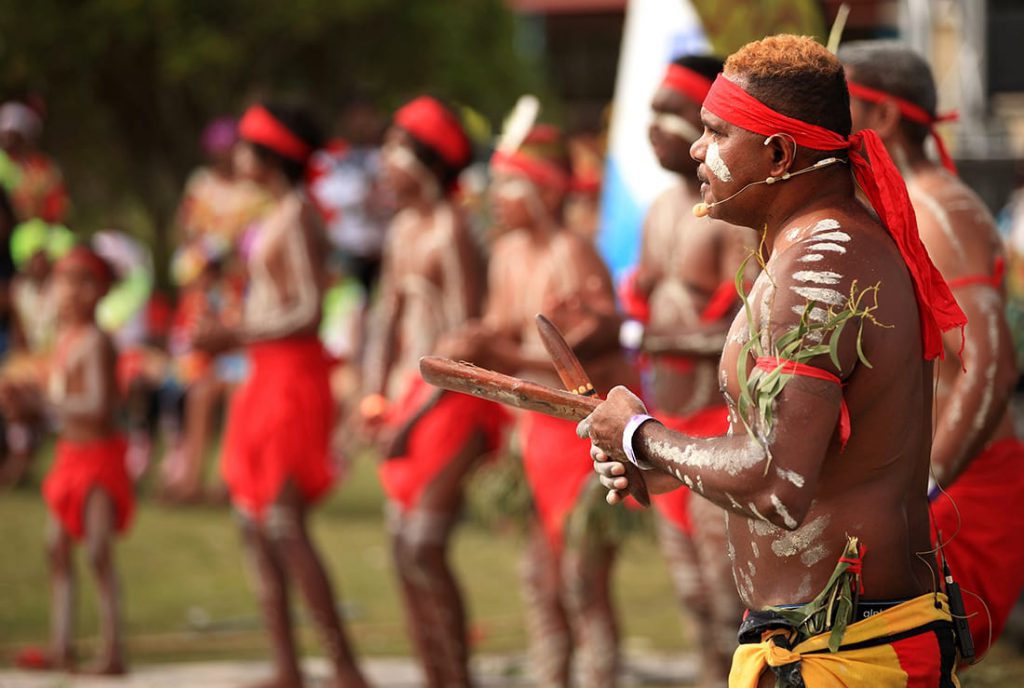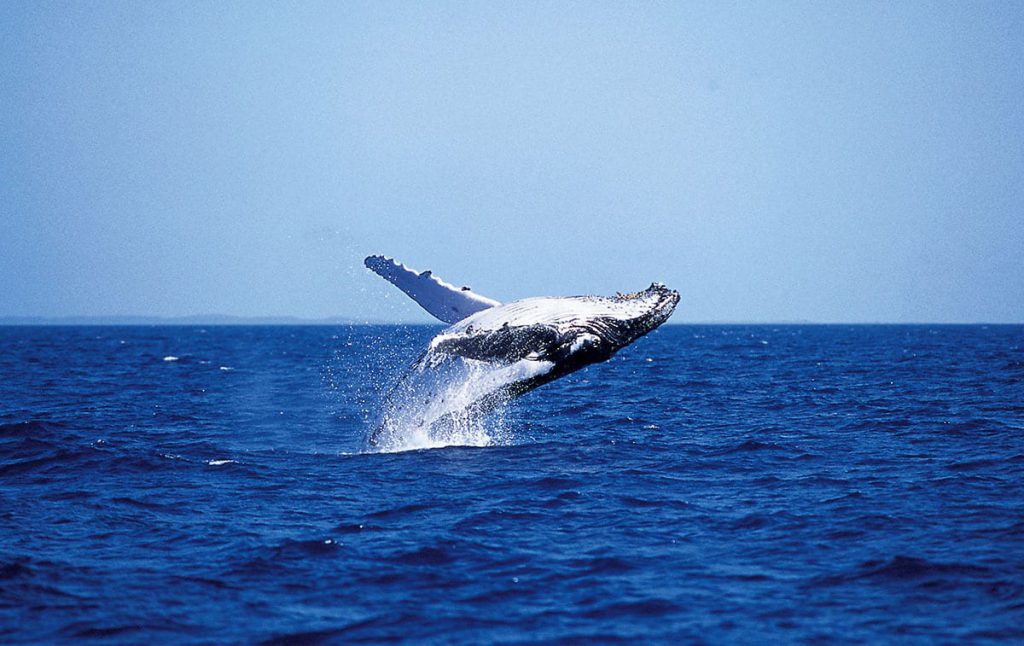 From cultural and historical experiences to bayside dreaming in Dunwich (Goompi); from great fishing and dolphin encounters to sensational Straddie sunsets at Amity Point (Pulan); from amazing bush walks to visiting stunning fresh-water lakes in our National Parks, and from beautiful gorges, beaches and up-close wild-life experiences to uncrowded surf at Point Lookout (Mooloomba); Straddie offers a diversity to satisfy a variety of tastes. Your only problem will be choosing where to go and what to do  …. Oh that…  and wishing you never had to leave!
Our island vibe is chilled, slow-paced and welcoming: Straddie is in fact, the perfect antidote to city life.  Our island's unique, timeless beauty is appreciated by all who live here and all who visit our shores.
Please come to Straddie, enjoy and respect our beautiful island home and its natural environment. And, although Straddie may leave its imprint on your heart forever, please take nothing but photographs, leave nothing but footprints and kill nothing but time…
Explore North Stradbroke Island
Any time!
The climate of North Stradbroke Island is subtropical with warm, moist summers and mild winters. The average annual rainfall is 1587mm and the temperature range in the summer months (December to February) is from 22 – 30°C and in the winter months (June to August) is 12 – 20°C
Geography, Flora and Fauna
North Stradbroke Island covers an area of 275.2km2. It's the world's second largest sand island; in fact, it consists almost entirely of sand, with rocky outcrops at Point Lookout and small outcrops of sandstone at Dunwich. Although it comprises almost entirely of sand, North Stradbroke Island exhibits a wide range of habitats, each supporting its own assortment of plants and animals. The most important habitats along the eastern, or ocean, side of the Island consist of open beaches, frontal dunes and the 18 Mile Swamp, together with a small area of rocky headland at Point Lookout. The western or Moreton Bay side of the Island is characterized by mangroves and tidal swamps. A series of lakes and lagoons occurs between the dunes, the most notable being Blue Lake (Karboora) and Brown Lake (Bummiera).
Did you know that North and South Stradbroke Islands were initially joined together and they separated in 1895 after a violent storm to create the passage known as Jumpinpin.
Straddie is a veritable treasure trove of rare and endangered land and sea creatures and habitat, with even a remnant rainforest at Myora Springs near Dunwich. There are 18 species of land mammals including wallabies, kangaroos, echidnas, koalas and bandicoots.
It forms part of the Moreton Bay Marine Park, most of which is Ramsar wetland of international importance recognised under the international Ramsar convention. Here are some amazing facts about our Moreton Bay Marine Park…
It's Queensland's third-largest—and one of Australia's top 12—shorebird habitats.
It's one of three extensive intertidal areas of seagrass, mangroves and saltmarsh on Australia's east coast.
It supports the southernmost population of dugong in Australia and is among the top 10 habitats nationally for this vulnerable species.
It's one of the most important feeding areas for threatened marine turtles along Australia's east coast and we have 6 of the world's 7 species of marine turtles!
Its bottlenose dolphin population, centred around Point Lookout, is one of the largest congregations of bottlenose dolphins in the world!
Our flora is equally rich from the towering bloodwoods to tiny native violets and the amazingly fragrant native jasmine which grows abundantly, very close to Frenchman's Beach stairs: the heady scent is an incentive itself to get fit by "Doing the Frenchies Stairs"!
Naree Budjong Djara National Park covers approximately 50% of North Stradbroke Island or Minjerribah as the island is traditionally known. The term Naree Budjong Djara means "My Mother Earth" and we ask that all visitors respect this beautiful environment as much as we do.
The National Park boasts places of incredible conservation value, including sand dunes, wetlands, endangered heathlands and freshwater lakes. Please take only pictures, leave only footprints and kill only time.
North Stradbroke Island was and is also known as Minjerribah. Minjerribah is the traditional Aboriginal name for the island. The traditional custodians have a relationship with the island which dates back thousands of years and their connection to this land, sea and country is still as strong today. There is a deep spiritual connection between the Quandamooka people and Minjerribah. Make sure you chat with some of the ladies where you will learn more about the culture and respect that is very important for our island home.
Visitors can learn about the indigenous culture through a number of tours and also visit some wonderful art galleries in Dunwich showcasing the talent of our local artists.
Straddie is an unpretentious island with a huge, welcoming heart. We rely on what is available to nourish and sustain ourselves. You won't find any fancy, fine dining on Straddie, nor will you find any major chain eateries: there are no McDonald's or KFC's on Straddie …. But, you will find a range of cafes, takeaways and restaurants offering local seafood, vegetarian meals, hearty breakfasts, lunches and dinners, pizzas, fish and chips as well as a number of coffee shops serving splendid home-made cakes. You'll never go hungry on Straddie!  And to quench your thirst, the island bars and cafes serves up blisteringly cold beer, fabulous Island Cocktails, a wide range of wines and spirits and of course great coffee plus a range of organic teas.  Check out where to dine or buy provisions in our Eat & Drink section.
For those self-catering, there's no need to raid the fridge and pantry before you leave home; the island boasts two mini-supermarkets, a butcher, baker and greengrocer in Dunwich, a mini-supermarket and fishmongers at Amity and 3 fishmongers, a mini-supermarket, and an organic greengrocer in Point Lookout.  What more could you possibly need?
Did you know that Point Lookout is the most easterly point in Queensland?  And did you know that it is also the place that has the most concentrated migration of humpback whales in all of Eastern Seaboard… and quite possibly in the entire world!!  This is a far cry from our recent history where stocks were depleted from 25,000 down to less than 100 due to the former Soviet Union's illegal whaling. The fantastic news is, since the end of whaling in the 1960's, whale stocks have been increasing by approximately 10-11% per annum resulting in the numbers doubling every seven years. The surveys conducted last year on North Stradbroke Island resulted in a count of some 25,000 whales!  "We are seeing an exuberance of nature," said Associate Professor Mike Noad; "the whale stock is not only recovering but growing year by year".
Make sure you schedule a visit to Straddie between May and November to see these beautiful creatures as they migrate north to breed and then return to the cooler waters of Antarctica.
Straddie is proud to be home to the best land-based Whale Watching in Queensland and Point Lookout is the best place on the island to start your Whale Watching tour.  And when you are on the ferry or water taxi coming over to Straddie, you may be lucky to see a Southern Right Whale in the bay!
Straddie is blessed with over half a dozen stunning beaches that are popular with the Straddie visitor.  From bay-side beaches and tidal flat beaches in Dunwich to the surf beaches at Point Lookout, you'll find a spot just perfect for you. Some are patrolled and others stretch for kilometres into the sea haze with nothing man-made as far as the eye can see. Swimming is recommended at patrolled beaches only or in the designated enclosed areas at Dunwich and Amity.  Dogs are allowed on some beaches.
On the western side of the island, around the township of Dunwich, there are a number of tidal beaches. Enjoy the sandy shoreline and bay waters at high tide, or explore the mud flats at low tide.
Although the water rises and falls with the tide at Amity Point, the deep Rainbow Channel runs off the shore and there is always water. The swimming enclosure beach near the jetty is safe for swimming and Toompany Beach, facing the south of Moreton Island is always stunning for a wild walk.
Five main beaches provide fishing, surfing and water opportunities at Point Lookout. These are Main Beach which is 32km long and often good for surfing, Cylinder Beach which is a protected swimming beach with a generally smaller swell, Home Beach which is popular with dog walkers, Frenchman's Beach and Deadman's Beach with rock pools but no lifesaving service, and Flinders Beach which offers good fishing and beach camping.
Shhh…. Don't tell everyone… there's never any crowded breaks.  In fact, due to the positioning of our surf beaches, you can almost guarantee a good surf regardless of the weather.
Straddie is a wildlife wonderland. Visitors are almost guaranteed to see kangaroos, koalas, and marine life such as dolphins, turtles and in season, the manta rays. In fact, here on Straddie, it is one of only a handful of places up the Eastern Seaboard of Australia where you can get to see Manta Rays!  We have an enormous concentration of turtles in Moreton Bay: Green Turtles, Leatherback Turtles and Hawksbill Turtles.  And did you know, there are up to 900 dugongs in the bay including one of the largest herds in the whole of Australia! We have a healthy population of dolphins in our waters and excitingly, very recently, a second species of dolphin was discovered. We are now proud to advise that not only can one see Bottlenose Dolphins, the newly identified species of Australian Humpback Dolphin is also able to be spotted in our waters.
Add to this an abundance of birdlife, enough to keep the most discerning "twitcher" happy!
There is a wide range of accommodation types on Straddie to suit all tastes and budgets. Choose from camping on or close to our beautiful beaches, resorts and hotels, holiday homes and we even have B & B's. See our Stay section to make your choice.
Our accommodation and tour and activity providers often have special offers. Check here to find the best deal for you and your trip to Straddie.
It's all happening on Straddie. Check out our Events page for details of forthcoming sporting, musical, artistic, seafood events as well as keeping tabs on when our markets are operating and where.
Follow
@northstraddieisland

on Instagram!